How Much Neck Fat Can be Reduced During Neck Lift Surgery?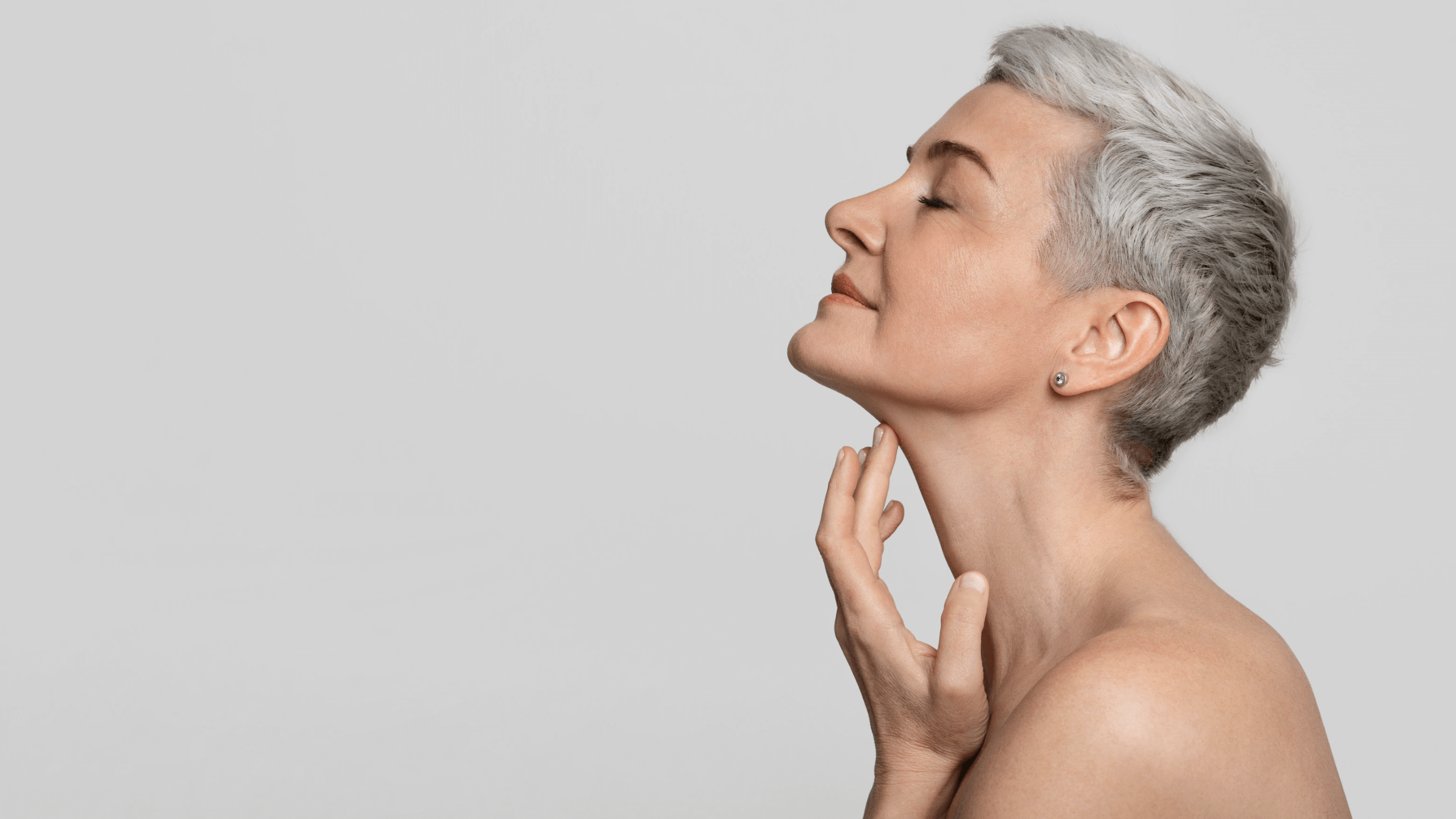 Do you want a defined neckline that looks and feels amazing? Now, you can discuss your options with an experienced, board-certified plastic surgeon. Dr. Peter Chang may recommend neck lift surgery to reduce excess skin and fat deposits in the neck area.
Timeless Plastic Surgery spends time with each patient to address their goals and concerns, including how much neck fat can be reduced during a neck lift. The amount depends on your unique anatomy and our surgical approach.
Call now to schedule a consultation in Houston, TX, and learn how we provide safe and natural-looking results. Dr. Chang is dedicated to your success.
What problems does a neck lift solve?
Factors like age and sun damage cause our delicate skin to become loose over time. You may notice wrinkled areas/"turkey neck", creases, or "bands" in the upper neck region. Small fat deposits may also accumulate and form a double chin. Neck lift surgery reverses these common but unwanted signs of aging by reshaping and tightening the neck.
How much fat is removed during a neck lift?
Removing too much neck fat during surgery can be unsafe or create an unnatural appearance. For this reason, Dr. Chang will take only what is necessary during your procedure. The amount depends on several factors, including your anatomy and personal goals. Our team in Houston, TX can perform an evaluation before creating a custom treatment plan.
Patients should be in good overall health and have realistic expectations before undergoing any cosmetic procedure. This will help ensure the best possible outcomes.
What surgical techniques do you use?
Timeless Plastic Surgery uses IV sedation for neck lift procedures. We make small incisions in front and behind the ears, while another could be made beneath your chin. Scarring after surgery is usually minimal and well-hidden.
Fat removal is performed through liposuction, which involves the insertion of a small tube (cannula). The fat is then suctioned out through this device. Dr. Chang then lifts, trims, and re-drapes the skin/muscle over the newly sculpted contours. Sutures are used to secure the skin in its new position.
What about nonsurgical options for fat removal?
Dr. Chang may recommend incorporating a nonsurgical form of fat removal during a neck lift. KYBELLA® is an injectable treatment that breaks down fat cells in the neck and chin. The cells are then metabolized by the body over time.
KYBELLA is a smart option for patients with small amounts of fat beneath the chin. However, it is not an effective way to manage loose or excess skin. This is why a neck lift is often the best option for patients who have significant skin laxity.
Do results from a neck lift look natural?
Patients should follow all post-operative instructions carefully to ensure the best possible results from a neck lift. These are provided by Timeless Plastic Surgery prior to your surgery.
Patients are very happy with their outcomes, but it can take several weeks for any swelling to subside and for the final results to be visible. However, patients typically see a significant improvement in their neckline almost immediately after surgery.
Smooth out your neckline
Even a small amount of neck fat or excess skin can impact your appearance and self-confidence. If you are interested in learning about neck lift surgery, call Timeless Plastic Surgery today for a consultation with board-certified plastic surgeon Dr. Peter Chang. Our team will be happy to answer your questions, so you make an informed decision about your treatment options in Houston, TX.