How to Get Rid of Flabby Arms After Weight Loss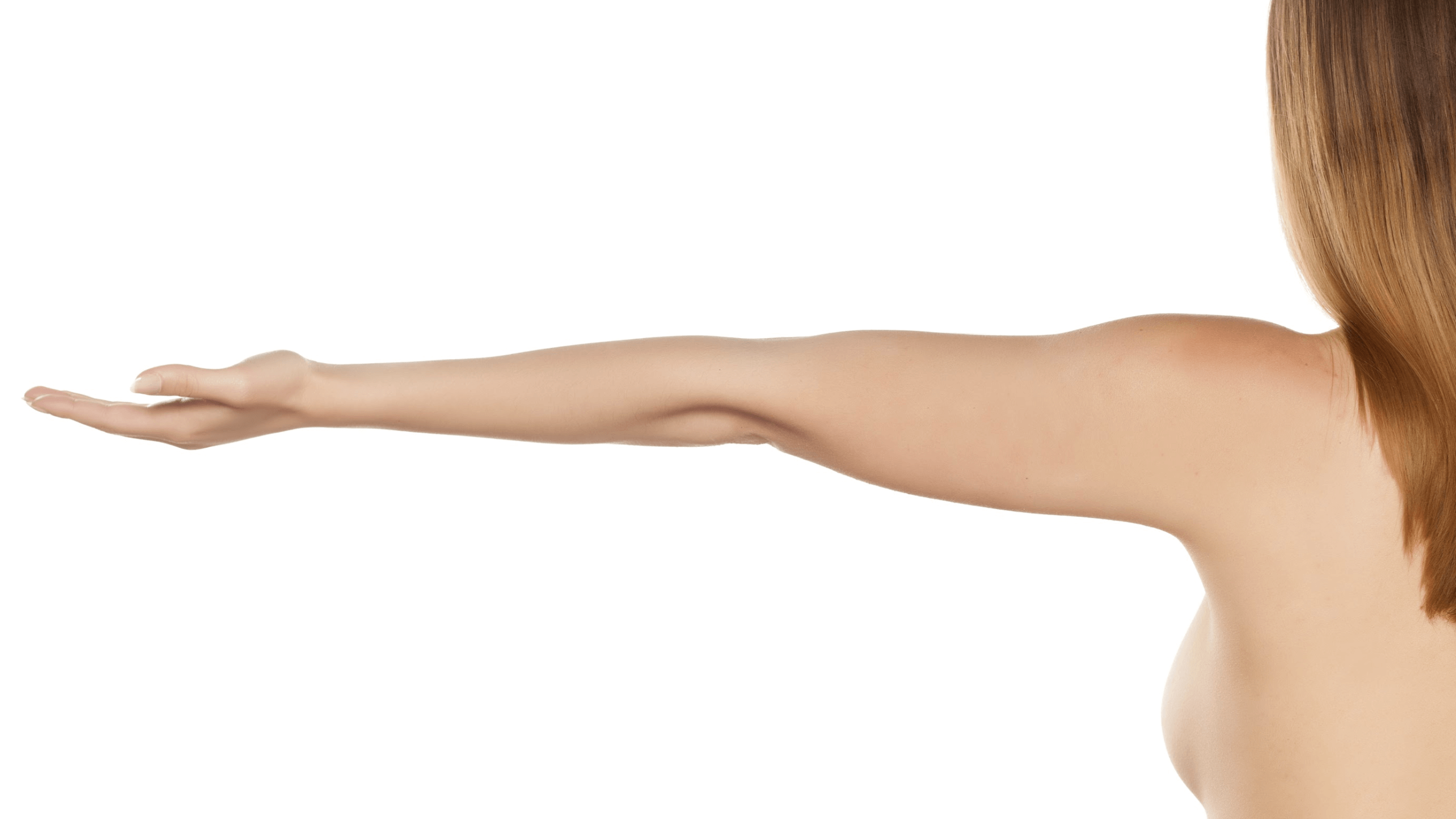 Flabby arms are a source of embarrassment for many people. They are especially noticeable after weight loss when the skin has become too stretched out due to the sudden drop in size. Luckily, there's a way to remove excess tissue and create a toned, sculpted appearance. Upper arm lift surgery is one of our most popular treatments at Timeless Plastic Surgery.
Board-certified plastic surgeon Dr. Peter Chang uses cutting-edge tools and technologies to perform an upper arm lift, making your weight loss efforts even more successful. Patients in Houston, TX, and the surrounding areas of Sugar Land, Katy, Fulshear, Pearland, and Cypress, can call to book a consultation and see why so many people choose us for aesthetic procedures. We are proud to provide patients with the highest quality care and attention.
Why does weight loss cause flabby skin?
Our skin does not always contract when losing a significant amount of body weight. As a result, the tissue becomes stretched out in different areas of the body, including the upper arms. Unfortunately, flabby arms (also known as "bat wings") are prominent and cause problems like chafing and irritation, especially in the summer when it's hot.
Though there's no way to reduce excess skin through diet or exercise, an arm lift procedure can remove the flab and make your arms seem toned and attractive again.
What is an arm lift?
Upper arm lift surgery (also called brachioplasty) involves removing excess skin from the elbow to the armpit. Dr. Chang may recommend staging an arm lift with other procedures, like a tummy tuck and thigh lift, based on the amount of weight loss involved. This is a great way to address bat wings and other common cosmetic issues.
During an arm lift, Dr. Chang makes an incision along the inner side of the upper arm to remove the extra tissue. Some liposuction may also be used for small but stubborn fat pockets. Finally, the skin is tightened and reshaped, resulting in "skinny" arms.
Though some scarring is possible with surgery, we take great care to place incisions in discreet areas. Our patients in Houston, TX, and the surrounding areas of Sugar Land, Katy, Fulshear, Pearland, and Cypress, report that their results are well worth any scarring that may occur. Feel free to review before and after photos to get an idea of how you may look after a successful upper arm lift.
Are results from after weight loss surgery permanent?
With the right care and attention, the results of your arm lift should be long-lasting. However, future weight fluctuations could cause extra tissue to accumulate again. Ideal candidates for this procedure should be near their goal weight before undergoing surgery. We also recommend maintaining an active lifestyle and healthy diet, so your long-term outcomes remain intact.
Get rid of bat wings with an arm lift
Flabby arms can be an insecurity to some, but you don't have to live with them after weight loss. Timeless Plastic Surgery can help you achieve smoother, more toned arms with upper arm lift surgery. Call now to book a consultation with board-certified plastic surgeon Dr. Peter Chang and see how we can improve your appearance. Patients in Houston, TX, and the surrounding areas of Sugar Land, Katy, Fulshear, Pearland, and Cypress, are also welcome to explore our other body contouring treatments.