Will an Arm Lift (Brachioplasty) Leave a Scar?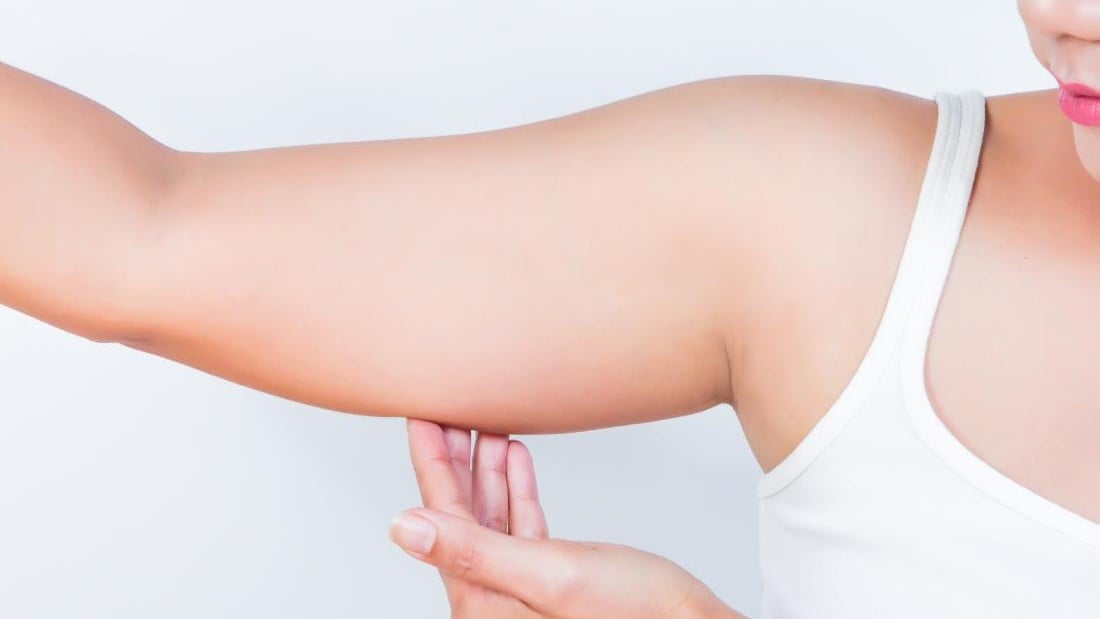 You are probably familiar with the idea of a tummy tuck. It's the amazing procedure that helps eliminate excess skin and tone the underlying muscles of the abdominal region. It's currently one of the top plastic surgery procedures performed because it helps patients achieve their desired flat stomach and toned contours. What you may fail to realize is that it's not only your abdomen that can benefit from a little nip and tuck. Similarly, flabby arms can be corrected through a procedure known as Brachioplasty , or arm lift surgery.
It is common to develop sagging, "bat-wing" arms as we age or fluctuate in weight. Unfortunately, this skin is extremely difficult to tone through diet and exercise. You may find yourself in the same boat as many other patients: you can lose fat and tone your midsection, but your arms lack definition.
Excess fat and skin that accumulates on the arms often affects your self-esteem and confidence. Chances are you shy away from strapless dresses, halter tops, and let's not even joke about photographing your arms. It is too often that patients allow themselves to live, feeling defeated, with unattractive arms.
That is, until they experience the new and improved arm lift surgery. Dr. Peter Chang has perfected this procedure and has been helping many people achieve their desired looks in the Houston, TX area.
WHAT IS AN ARM LIFT?
At Timeless Plastic Surgery, we perform arm lift surgery to restore not only slimmer arms but confidence as well. During the procedure, we remove sagging skin through an incision along the underside of the arm. If you have excess fatty tissue that accompanies your sagging skin, you may choose to have liposuction  with your arm lift surgery. 
Liposuction is used to remove unwanted fat from the area, which slims the arms and achieves a thinner and more toned arm contour. Once the excess sagging skin and fat are removed, the remaining skin is draped to form with the underlying muscle and achieve arms that appear more toned and slender.
THE "SCARLESS" ARM LIFT
Although all incisions ultimately result in a scar, we take great care to hide the incisions on the inside of the arms so they cannot be seen from the front or the back when your arms are by your side. 
Depending on the amount of correction needed, the incision can be located in the armpit, halfway down the inside of the arm, or the full length of the upper arm. The length of the incision will depend on how much tissue removal is required. In addition to your scars being well hidden, they will continue to fade over time. Dr. Peter Chang strives to minimize scarring and leave our patients with beautiful results about which they can feel confident!
Get the slimmer arms you've been dreaming of today! At Timeless Plastic Surgery near Houston, TX, we perform brachioplasty as well as other body lifting techniques, including tummy tuck, breast lift, and the Brazilian Butt Lift. See how body contouring can restore a more confident and attractive you. Schedule your consultation today by calling our office at (281) 242-8463 (TIME), or fill out our online contact form for more information.